Services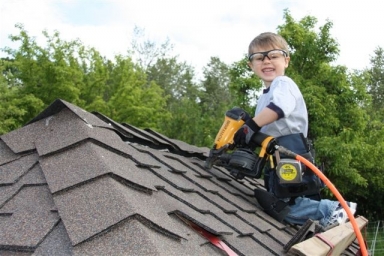 These are some of the services Sprick Roofing offers:
Re-roofing


Most building owners have at some point experienced unscheduled expenditures due to roofing repairs. Many of these leak related repairs can be avoided by following a scheduled maintenance program throughout the expected life of a roof system.  Even with strict adherence to a thorough maintenance program, if the roof is leaking because the existing system is beyond its serviceable life, it's just a matter of time before the entire system will need to be replaced.  In those cases, the cost of the temporary solutions may not be justifiable; the money would be better spent replacing the roof.  Many issues – such as the existing type of roof system currently in place, budget, time of year, occupancy, building code requirements, and long-and short-term use of the building – need to be addressed on a case by case basis.  This information, along with a physical investigation of the existing system to address technical issues, helps us to consult with the owner to best match a roof system that will adhere to the overall objective.
Don't let this be you: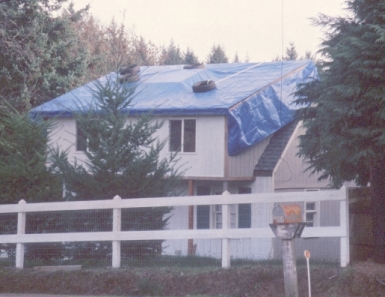 Maintenance - Residential & Commercial


Routine roof inspections and maintenance are an important part of protecting the integrity of the roof system and the building structure – whether it is a residential or commercial property.  Keeping water flowing properly away from and off the building is vital and ensures the most value from your roof investment.  


As with your vehicle, where regular oil changes are an essential part of maintaining the expensive engine, the same is true for your roofing system.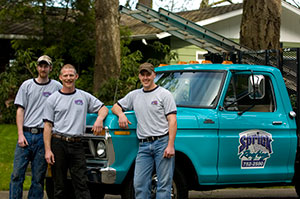 Paying for a new roof and then forgetting it – the common 'out of sight out of mind mentality' – can be a losing proposition, resulting in tenant hassles, limited warranty coverage* and costly interior damage.  
   
*Nearly all roofing material warranties require regular maintenance and Sprick Roofing can make sure your obligations are met so that no lapse in coverage occurs.

Be proactive and protect your building investment with our regularly scheduled maintenance program.
In doing so, you will receive:

Reduced service labor rates

24-hour emergency contact
Maintenance logs

Peace of mind


In addition, after other building trades have been on the roof area to access their work (HVAC, siders, painters, etc.) we're available to check for potential incidental damage.  Damage can easily occur by foot traffic or dropped tools that create cuts, punctures or other compromises to the roof membrane or flashing.  Let our keen eyes inspect for these issues so they don't become major problems down the road.
Repairs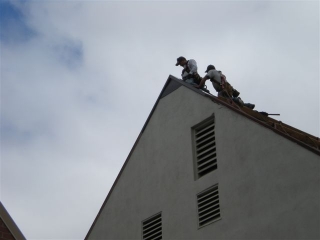 Repairing an existing roof system or replacing sections and/or components of a system should be addressed on a building-by-building basis, dependent upon a physical investigation where the remaining serviceable life is estimated and the short and long term objectives are evaluated. Repair or replacement of specific roofing elements can be financially justified when the causes of damage to a roof are from impact (i.e., hail or a fallen tree limb), an isolated incident of poor installation, replacing deteriorated flashings to eliminate a specific source of water intrusion (vents, pipes, skylights, chimney, drains, pitch pockets, etc.) or some other non-systemic cause. In those cases, once the roof is repaired, the expected service life of the system will be restored providing a viable return on the repair investment.
Roof repairs become difficult to justify if the deterioration leading to the need for a repair is due to long-term exposure to the elements or the advanced age of the roof. If the deterioration is extensive, a temporary fix or the application of a coating will rarely solve the problem (or be cost effective) and should be considered a only a short term option to "buy time" until complete replacement of the system can be completed.
At Sprick Roofing we make every effort to assess the leak source on the first try; however, the ability to immediately identify the cause of water infiltration can often be a challenge, compounded by limited interior access. Due to gravity, water will trail along the path of least resistance, so although it may be entering the building in one location it very well could have entered many feet away in a less than obvious area. Not having x-ray vision to see underneath a roof system is a hindrance for all roofing contractors, thus patience is appreciated if several visits are necessary to find the entry point of the leak and make the repair.
Just as auto mechanics don't start their repair process by completely replacing the engine but first use their experience and expertise to rule out the most obvious causes, we also take that approach. In our effort to keep the overall repair costs to a minimum, we start with the most likely reasons water is making its way in and expand from there only as needed until the problem is solved.
Roof Cleaning


Restores color and texture to your roof

Non-toxic wash doesn't use chlorine or bleach

Low pressure wash can bring your roof to like-new condition

Trees, plants and nearby buildings covered and protected

Complete clean up guaranteed

All roofs inspected and repaired prior to washing
Moss Removal


Eliminates growth that holds moisture on roof and leads to water damage

Keeps moss from removing any more UV protecting granules

Protects homeowners from insurance cancellation – a possibility if growth is heavy

Prevents unattractive appearance and reduction of property's value
Leaf & Debris Removal
Essential for roofs to shed water properly

Prevents pooling of water and trapped moisture that damages roofs

Minimizes moss growth

Reduces breakdown of shingles and tar seal
Gutter Cleaning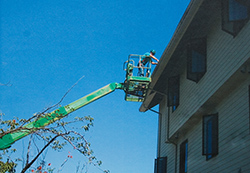 Gutters free of debris work more effectively and do their job to carry water away from the building foundation.

Twice-a-year cleaning recommended for optimal performance
.
Ask about gutter screens and other filtrations system options.
Pressure Washing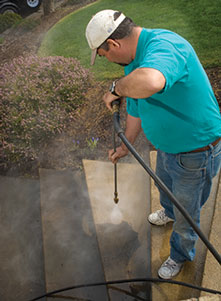 Did you know that your roof warranty (defined by each manufacturer) may be voided by pressure washing with excessive force?  The professionals at Sprick Roofing are experts in the proper use of low-pressure washing to remove dirt, moss and other debris from the roof.  We're also skilled at using appropriate techniques and equipment to clean your driveway, walkway and other areas around your home or business. 
Protect your chimney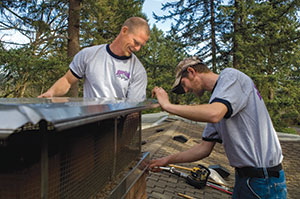 Keep out weather and/or critters with a properly fitted chimney cap and preserve your chimney with a waterproofing masonry sealant.  Attractive and available in a variety of styles and grades of metal, chimney caps keep your chimney structurally sound by reducing interior moisture and can improve issues from drafts.
Water Proofing
Protects new and existing masonry chimneys

Prevents water damage that can be expensive to repair
Reduces water penetration into the masonry by 94%*
Allows water vapor to escape

20 year track record of use by chimney professionals

Skylights and Tubular Skylights


We supply and install a variety of conventional skylights in all shapes, sizes, and types (glass, acrylic, tinted, with blinds, and operable with electric or solar power). If however a conventional skylight may not be a good fit for your particular space but natural light is still desired, Sprick Roofing can install a Velux Sun Tunnel™ tubular skylight in almost any space.  Brighten up virtually any area with natural light from a tubular skylight – faster to install and often less expensive than traditional skylights.  For closets, hallways, bath and laundry rooms, the Velux Sun Tunnel, or SolaTube® are ideal options.

Evaluations


A professional opinion of the current condition of a roof by a licensed roofing contractor can be a valuable tool. Whether it's for your own information, a mortgage lender, or information used during real estate negotiations, a verbal or written roof evaluation may be the key to answering lingering questions as they pertain to estimated remaining roof service life and/or budgeting for repairs or replacement.
Deck Coatings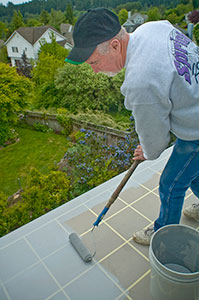 Sprick Roofing has over 20 years of experience in applying waterproof coatings and finishes to all types of surfaces. Tough, resistant, durable and environmentally safe, the right waterproof coating can add years of life and a beautiful new look to your floors and outdoor decks. Conventional low-slope roofing is not designed to withstand heavy foot traffic, or chairs being dragged across it, for obvious reasons – one hole in the system and the purpose is defeated. You could float a wood deck (meaning it isn't nailed into the roof deck, but sits on top), or tile over the roofing, but those have their own set of challenges. For instance, a wood deck may interfere with door clearance, and tile that's mortared in place can make any future roof leaks extremely difficult to repair.
One popular solution is a seamless, liquid-applied elastomeric waterproof roof system. It can be installed on wood, concrete, or over most existing deck systems, and is available in a variety of colors and grid layout options. It is Class-A fire-rated, withstands severe-weather sun deck damage, is slip resistant, flexible in freeze-thaw situations and extremely tough. We use a four-coat system to ensure maximum wear-ability: A base coat, a mid-coat that includes a sand aggregate and two color coats. Over time, the color coat can show signs of foot traffic, but is easy to refresh with another coat if needed. Choose from eight standard colors or let us create a custom color for you. A variety of grid patterns, ideal for larger areas, add a unique look to your floor or deck. This type of system is also commonly used on ferry boats with cars driving over it, as well as ski lodges trampled by thousands of ski boots each season.
"Quality is never an accident; it is always the result to high intention, sincere effort, intelligent direction and skillful execution. It represents the wise choice of many alternatives."
— William A. Foster